Our 2022 Christmas Raffle is now closed, thank you to all participants who purchased tickets and congratulations to our lucky winners!

$5000 VISA Gift Card: Sarah Hargrove
$2500 VISA Gift Card: Peter Ford
$2000 Red Balloon Gift Card: Catherine Lambeth
$2000 Accor Gift Card: Betty Rose
Ultimate BBQ Combo: Charmaine Clarke
$1500 VISA Gift Card: Sarah Roberts
$1500 Good Guys Gift Card: Amber Newman
Breville Indigenous Art Series Kettle & Coffee Machine Bundle: Nichol Lawson
The Fullerton Hotel Sydney Gift Certificate: Cassidy Reed
Goanna Hut Private Catering Experience for 4: Peter Scougall
$1000 Coles Group ad Myer Gift Card: Tiana Ryland
$1000 BCF Gift Card: Cheryl Ridell
$1000 Endota Spa Gift Card: Isobel Fraser
Playstation 5 Console + FIFA23: Tammy Draper
Xbox Series X 1TB Console: Stefanie Holt
Bunnings Swing Set: Kaylee Pugh
Event Gold Class Indulgence Package x5: Claire Ure
Nintendo Switch Console Oled Model Pokemon Scarlet Violet Edition: Rachel Johnston
$500 Drummond Golf Gift Card: Kylie Glew
$500 Bunnings Gift Card: Rosemary Coleman
Indigenous Relax & Unwind Pack: Richelle Conlan
Indigenous Eats & Treats Pack: Sarah White
$250 Event Cinema Gift Card: Ellie Burnus
$240 Pinot & Picasso Experience Gift Card: Luke Cannon
This card can be used to shop anywhere prepaid visa is accepted - in person, securely online or over the phone.

RRP $5000.00
This card can be used to shop anywhere prepaid visa is accepted - in person, securely online or over the phone.

RRP $2500.00
$2000 Red Balloon Gift Card
A RedBalloon gift voucher is the gift of choice, with so many experiences to choose from. Gift Vouchers can be redeemed online through the RedBalloon website or over the phone.

RRP $2000.00
Welcomed at over 210 hotels, resorts and apartments across Australia, New Zealand and Fiji, the Accor Hotels Gift Card can be used as payment towards accomodation, food and beverage charges when staying at one of their participating locations.

RRP $2000.00
This prize combo creates a full backyard culinary experience so you can entertain without limits! Cook a full restaurant quality meal outside where the party is!
RRP $1,684.00
This card can be used to shop anywhere prepaid visa is accepted - in person, securely online or over the phone.

RRP $1500.00
$1500 Good Guys Gift Card
The Good Guys Gift Card makes choosing gifts easy! Spoil yourself or someone this holiday season! Redeem your card in store or online.

RRP $1500.00
Breville Indigenous Art Series Kettle & Coffee Machine Bundle
This kettle and coffee machine will be a talking point in any kitchen!
Breville The Bambino Plus Espresso Coffee Machine featuring the artwork 'Tingari' by artist Warlimpirrnga Tjapaltjarri. Easily create café-quality coffee at home without taking up too much space in the kitchen.
The Breville Soft Top Luxe Kettle 1.7L features artwork 'Piruwa' by artist Yalti Napangati. Made from brushed stainless steel, the Breville Kettle is tough enough to withstand the demands of daily use with chrome accents and a cushion controlled soft open lid.


RRP $1348.00
The Fullerton Hotel Sydney Gift Certificate
Steeped in character and elegance, the Fullerton Hotel Sydney is a luxury 5-star hotel offering spacious and stylish rooms and suites. Located in the heart of Sydney's financial and fashion district and housed in the historic former General Post Office building. This includes two nights accomodation in a Tower Premium King Room with daily breakfast for two guests.

RRP $1150.00
Goanna Hut Private Catering Experience for 4
Catered by the incredible team from Goanna Hut, this private catering experience for 4 will take you on a cultural culinary journey, excite the senses and tickle the tastebuds!

RRP $1000.00
$1000 Coles Group & Myer Gift Card
Coles Group and Myer Gift Card can be redeemed in thousands of stores for millions of gifts at your favourite retailers: Coles Supermarket, Myer, Target, Kmart, Officeworks and more!

RRP $1000.00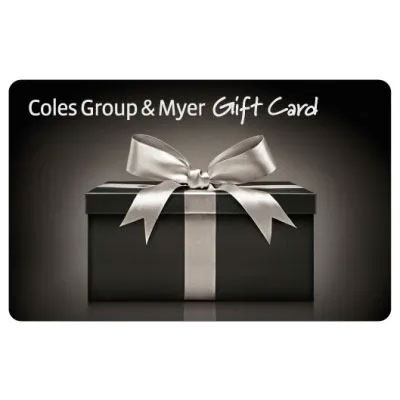 Life is more fun in the outdoors! Head to BCF for all your boating, camping, fishing needs and more! This summer we want everyone get outside and have more fun!

RRP $1000.00
$1000 Endota Spa Gift card
Focus on reconnecting with your best self through physical and emotional replenishment. Endota Spa deliver a range of services including relaxation, pregnancy and remedial massage, results driven facials and body treatments. Gift Cards can be redeemed in store across 100 spas nationally and online.

RRP $1000.00
PlayStation 5 Console + FIFA 23
Experience the true power of play with enhanced audio and visual features on the latest Playstation console. This bundle includes the recently released Fifa23.

RRP $894.95
Xbox Series X 1TB Console
The fastest most powerful Xbox ever. From future adventures, to current obsessions, to classic titles, thousands of favourites across four generations of Xbox, look and play best on Xbox Series X.

RRP $749.00
The Manor Playset is a backyard beauty. Get all the siblings and friends playing at the same time. The Manor features a double fort, with monkey bars and a ball hoop. In addition to this, the kids will enjoy hours of fun using the 1.8m slide, 2 blow moulded person swings and a 2 person glider swing. Constructed from quality UV resistant materials and high quality powder coated galvanised steel.

RRP $650.00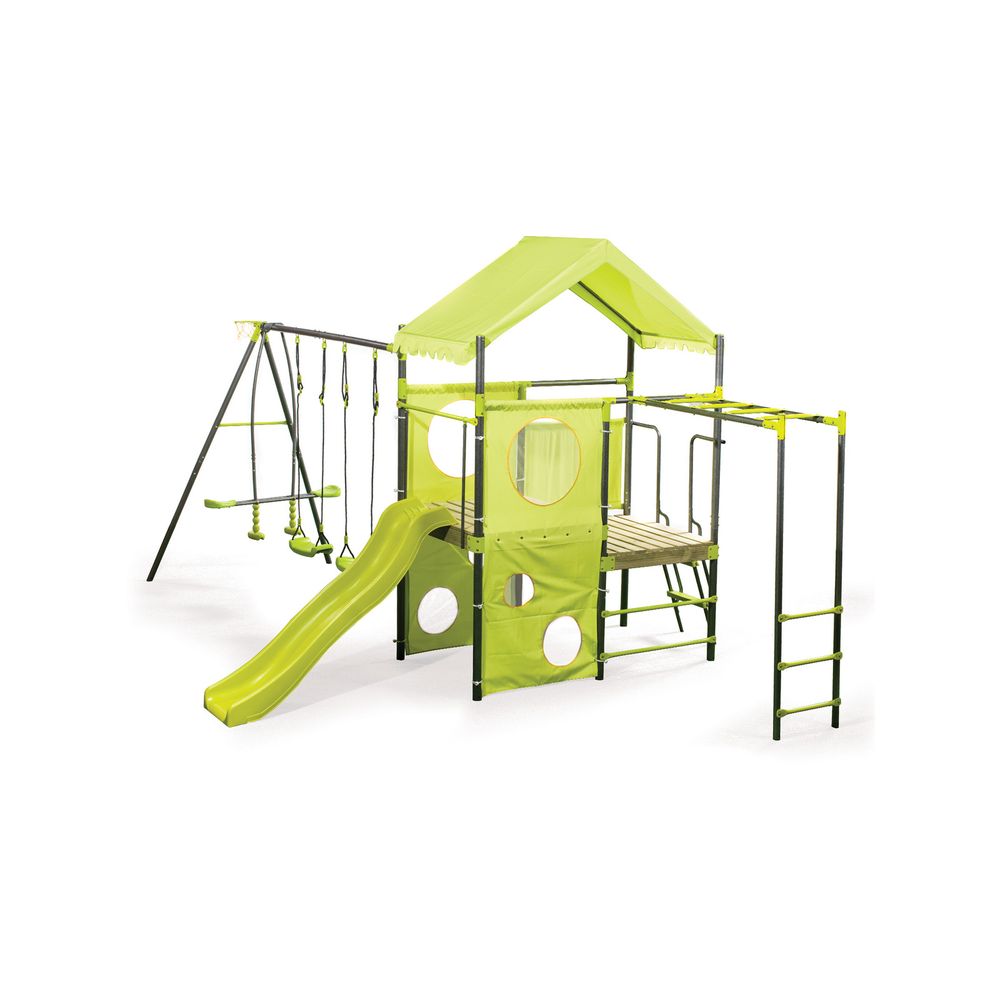 Event Gold Class Indulgence Package x 5
Travel first class at the movies with the laid back luxury of Gold Class. Each Gold Class indulgence package includes:
2 x Gold Class Admission at any Event or Village Cinema.
2 x $20 Gold Class Bar Vouchers.
RRP $650.00
Nintendo Switch Console Oled Model Pokemon Scarlet Violet Edition
Meet the newest member of the Nintendo Switch Family! Play at home on the TV or on the go with a vibrant 7-inch OLED screen with the Nintendo Switch. Console only.

RRP $549.00
$500 Drummond Golf Gift Card
A Drummond Golf Gift card is perfect no matter the reason or the season! Gift card may be redeemed at any of their 50 locations throughout Australia or online.

RRP $500.00
A Bunnings gift card unlocks endless possibilities with aisles full of options to choose from for that DIY project, home renovations and so much more! Can be redeemed in store and online.

RRP $500.00
Indigenous Relax & Unwind Pack
This gift box includes a variety of carefully selected delights designed to provde a stress free moment to share or enjoy alone!

This pack features;


A porcelain T2 tea set for 4, featuring artwork by contemporary Kalkadoon Aboriginal artist Brooke Sutton.
A bundle of Indigiearth tea blends (Dreaming Tea, Revitalising Green Tea, Corrorboree Infusion Tea & Wild Rosella Tea).
Melbourne Bushfood Australian Chocolate Classic Collection in 4 delicious flavours (Wattleseed Crunch Milk, Salted Macadamia Caramel, Lemon Myrtle & Davidson Plum).
The Unexpected Guest 6 pack of prebiotic health bars in 3 delicious flavours (Lemon Myrtle, Wattle Seed and Oats & Nuts).
Little Black Duck 100% soy wax candles in 2 luxury scents from the Quintessentially Australian range (Lemon Myrtle/Eucalyptus & Native Wildflowers).
RRP $451.60
Indigenous Eats & Treats Pack
This gift box includes a range of items selected to inspire culinary delights at home!
This pack includes;
A Pure Ochre bamboo fibre dinner set for 8 featuring artwork by Bundjalung woman Holly Sanders.
Indigiearth Bush Foods & Botanical Book Gift pack (includes book, Indigiearth apron and tea towel, and sample set of native ingredients to use with the recipes in the book).
Warndu X Arnhem Bush Tucker Hamper (includes gourmet Aussie Dukkah, Australian Native Thyme Olive Oil, Australian wild-harvested Wattleseed Balsamic salt dressing and Bush Botanicals Jam).
A selection of gourmet sauces from Kakadu Plum Co (Ziggy's Wildfoods Native Peppermint Gum & Fermented Watermelon Hot Sauce, Mabu Mabu Pineapple Hot Sauce, Native Green Ant, Green Apple & Native Thyme Hot Sauce and Mabu Mabu Tomato Sauce)


RRP $436.78
$250 Event Cinema Gift Card
Event Cinemas is the ultimate experience to see new movies in Gold Class or Vmax. This Gift Card can be used to purchase your movie tickets and all your favourite snacks from the candy bar!

RRP $250.00
$240 Pinot & Picasso Experience Gift Card
Pinot & Picasso is the ideal entertaining activity for weekend plans, birthdays, kids sessions and so much more! This gift card can be redeemed at any location nationally.

RRP $240.00
Frequently Asked Questions
Is there a limit on the number of tickets I can buy?
No, there is no limit on the amount of tickets you can buy, the more you buy the better your chance at winning a deadly prize!
When will the Raffle be drawn?
The Raffle ends on Wednesday 7th December 2022 and will be drawn on Friday 9th December, winners will be notified by email and phone.
How will the prizes be sent out?
The prizes will be distributed by post, with the option to pick up your prize at one of our office locations.